These days, it seems that everyone goes online to find everything that they might possibly need, and the F&B sector is one industry that has truly benefitted from this. Thanks to a smartphone and a few simple steps, people can now order their favourite food without getting out from the comfort of their armchairs. So we've highlighted the hottest online food delivery start-ups in Southeast Asia that are rising stars in their own countries.
Indonesia- GO-FOOD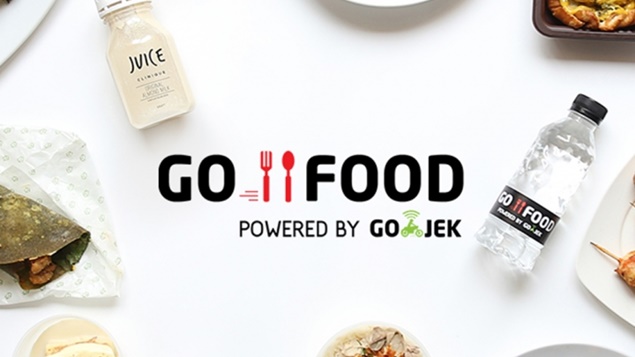 As the country's most valuable start-up, GO-JEK has evolved into many different sub-categories that are slowly but surely conquering the Indonesian landscape. One of these is GO-FOOD, which is said to have captured 87 per cent of the Indonesian food delivery market. Its latest interface means it's easier to order food as you can even reorder dishes you previously ordered. Having taken over as the market leader, GO-FOOD is now expanding into second-tier cities and onto the global stage, with recent notable expansion to Vietnam. GO-FOOD is one of the four main pillars of GO-JEK that is being introduced to the Vietnamese market.
Philippines- Delivery Guy
The recently launched Filipino-owned Delivery Guy is a joint venture between Neil Castillo and his wife Finina Marie Tugade-Castillo. Users can download the app, order directly through the website, or even order through a contact centre that is provided as the company believes that some customers still want face-to-face communication. With promise of delivery times of less than 60 minutes, the service also features delivery tracking and a delivery journal to let users know the status of their food preparation.
Thailand - Line Man
Launched in May 2016 by LINE, Line Man has become Thailand's first O2O platform. It leverages on the speed and convenience of online communications to provide users with easier access to daily products and services, including food. Ranked as number two in terms of best food delivery services by Asia City Bangkok, it is argued that its food choices include standalone venues that can't be found on Foodpanda Bangkok. With estimated delivery times of 20-40 minutes and food options that cover almost every restaurant in restaurant review site Wongnai, Line Man is definitely on the rise.
Myanmar- Yangon Door2Door
While we utilise motorcycles to get us anywhere or even to get our food delivered to us, Yangon Door2Door is using bicycles as its main mode of food transportation. Despite many unclear laws on the safety of food-delivery cyclists, Yangon Door2Door wants a creative approach to solve the traffic problems in Yangon while keeping the environment green. With a greener, faster, and more efficient delivery service, Yangon Door2Door is definitely worth a try during your visit there.
Vietnam- Vietnammm
Vietnammm promises that with only four simple steps, you can get your food delivered with no fuss. You can even add multiple delivery addresses through its platform. Vietnammm is currently available in five major cities in Vietnam: Da Nang, Ha Noi, Ho Chi Minh City, Hoi An, and Nha Trang. Operating under Takeaway.com, which is a Netherlands-based food-delivery platform, Vietnammm should be your go-to food delivery app when you're on vacation in Vietnam.
Malaysia- Dahmakan
With a significant capital boost of US$2.6 million earlier this year, Kuala Lumpur's Dahmakan is set to conquer other Southeast Asian countries beginning with Bangkok. Dahmakan is one of a new generation of "full stack" services in Asia, which means that it manages all tiers of operations in-house: cooking, deliveries, payment, and so on. All of this means that it has a higher degree of control over its final products. It saves costs by optimising its delivery routes, which are planned based on the day's customers and their locations. After graduating from the Y Combinator programme, it seems that Dahmakan has been given a boost of confidence that will be sure to attract more users to try out its service.
Singapore- Grain
Promising tasty yet healthy food that will delights users, Grain utilises a similar "full stack" technique used by Dahmakan, ensuring the best quality of food to customers. With the promise of island-wide delivery under 45 minutes and no minimum order to boot, Grain is slowly working to work its way into Singaporeans' bellies and hearts.
See Also: Top 5 Food Apps In Indonesia To Help Satiate Your Hunger